NUAA Founding Agencies:


The Davis & Towle Insurance Group is an independent agency representing more than 15 insurance companies, with locations in Concord, Amherst, Franklin, Henniker, Hillsboro, Plymouth, Meredith, and Wolfeboro, including Davis & Towle Walnut Hill in Amherst, the A.W. Frost Agency in Franklin, the Knapton, Reade & Woods Agency in Hillsboro, and Noyes Insurance Agency in Plymouth, Meredith, and Wolfeboro. Website: www.davistowle.com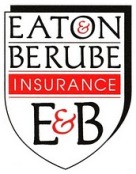 Eaton & Berube Insurance Agency
evolved from three agencies that have been serving southern New Hampshire communities for more than 75 years. A local, family-owned business, Eaton & Berube in Nashua, N.H., places great emphasis on community support and involvement.
Website:
www.eatonberube.com
 
The Richards Group is a
third-generation family business that has provided local Insurance, Employee Benefits and Retirement Plan solutions since 1867. Today the firm's team of roughly 120 insurance professionals operating out of 11 offices serves more than 20,000 clients located throughout Vermont, New Hampshire, and Massachusetts. Website: therichardsgrp.com
NUAA Participating Agencies:


The Archie D. Jennings Agency has been offering property and casualty insurance to residents throughout Cheshire County and surrounding areas from its office in Winchester, N.H., since 1918. The agency prides itself on building long-term relationships with its clients through providing honest advice and superior service. Website: jennings.agency


Barton Insurance Agency is an independent agency that has been providing auto, home, life, recreation, and business insurance to the Lake Sunapee and Contoocook areas for more than 58 years. With locations in New London and Contoocook, NH, Barton Insurance Agency currently represents nine different insurance companies. Website: www.nhins.com


Bean Insurance Agencyhas been providing risk management advice and insurance products for all clients' insurance needs since 1957.  Located in Hampton, N.H., the agency is licensed to serve New Hampshire, Maine and the greater New England area. Website: www.beaninsuranceagency.com


Beals Insurance Agency is a full-service independent insurance agency in Bedford and Londonderry, N.H., that specializes in home, auto, commercial and life insurance. Since 2002 the agency has operated on its commitment to providing relevant and affordable insurance products and services with integrity, professionalism and a personalized level of customer service. Website: www.bealsinsurance.com


Berkshire Fairfield Insurance Agency was established in July 2012 through a partnership between the Northern United Agents Alliance and the Scarafoni Financial Group of Pittsfield, Mass. Berkshire Fairfield Insurance Agency, also located in Pittsfield, Mass., offers a wide range of property & casualty insurance products and risk management services.
Website: www.berkshirefairfieldinsurance.com


Bernier Insurance Inc. was founded in 1981 by President Harvey Bernier Jr. Bernier Insurance is the largest locally owned independent insurance agency in the greater Rochester, N.H., area, and serves clients in both New Hampshire and Maine. Website: www.bernierinsurance.com


Blossom Insurance and its affiliated agencies have been serving New Hampshire communities since 1867. A locally-owned, family operated independent insurance agency located in Concord, N.H., Blossom Insurance represents more than 20 insurance companies for auto, home, business, and life insurance. Website: www.blossominsurance.com


The Coffey Insurance Agency was established in 1958 and has always been defined by one core set of goals  — being the right people, providing the right coverage and offering the right price to each of its clients. With offices in Nashua and Portsmouth, N.H., the Coffey Insurance Agency provides auto, home, and business insurance. Website: www.coffeyins.com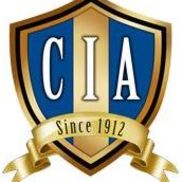 Corriveau Insurance Agency has been serving the home, auto, business and life insurance needs in the greater Nashua area since 1912. A family owned business located on Main Street in Nashua, N.H., Corriveau Insurance has stood the test of time for four generations, providing exceptional customer service and professional advice that you would expect from an independent local agent. Website: corriveauinsurance.com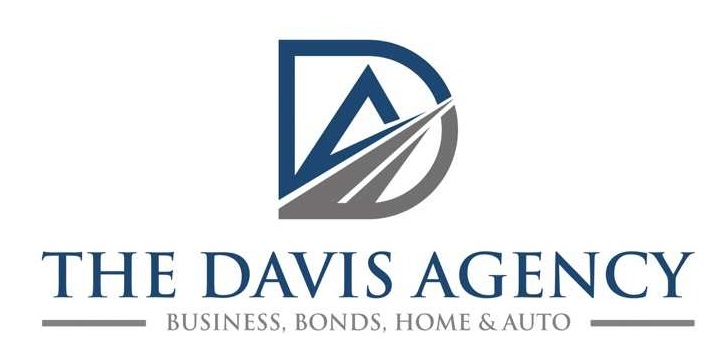 The Davis Agency is a locally-owned, full-service agency that was formed in 2019. The team of agents at The Davis Agency has been providing quality customer service and insurance to individuals and businesses for more than 25 years. Located in Concord, N.H., The Davis Agency specializes in business insurance, bonds, home insurance, and auto insurance.


The Frank Massin Agency is a family-owned and operated independent insurance agency that has been protecting homes, businesses, vehicles and antiques since 1963. With two offices in Fitzwilliam and New Ipswich, N.H., the agency serves New Hampshire, Maine, Massachusetts, Vermont and Connecticut residents. Website: massin-ins.com

French Insurance Agency located in Hudson, N.H., prides itself on providing some of the most diverse insurance plans in the area, as well as great customer service. Since 1928, French Insurance Agency has protected NH families and businesses with home, auto, business, and life insurance. Website: frenchinsagency.com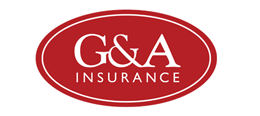 G&A Insurance is a locally-owned, full-service agency, whose team of agents has been providing quality customer service and insurance to individuals and businesses for more than 35 years. G&A Insurance, located in Dover, N.H., specializes in crafting custom-built policies – from personal lines such as home and auto insurance to commercial and specialty insurance. Website: www.gandainsurance.com


Gallant Insurance, Inc. is a family-owned and operated business that has served greater Manchester and South-Central New Hampshire for a quarter century. The agency offers one stop shopping, providing home insurance, auto insurance, renters insurance, business insurance, life insurance, health insurance, and financial planning services. Website: gallant-insurance.com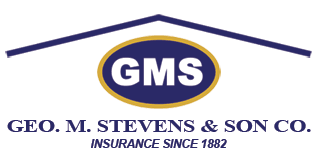 Geo M. Stevens Insurance has been serving New Hampshire and Vermont since 1882, offering a full range of personal and commercial insurance products, as well as a financial services department. The agency operates out of four locations in Lancaster, Littleton, Lisbon, and Colebrook, N.H. Website: www.geomstevensinsurance.com


Hill Family Insurance has been providing home, auto, umbrella, flood, and business insurance since 1985, priding itself on its unique blend of youth and experience. The agency, located in Jaffrey, N.H. also owns Lake Sunapee Insurance in Sunapee, N.H.  Website: www.hillfamilyinsurance.com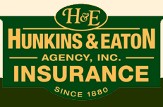 Hunkins & Eaton Insurance Agency is an independent, locally owned insurance agency that provides both personal and commercial insurance products. Based in Littleton, N.H., Hunkins & Eaton has a second location in Lisbon, N.H. Website: www.hunkins-eaton.com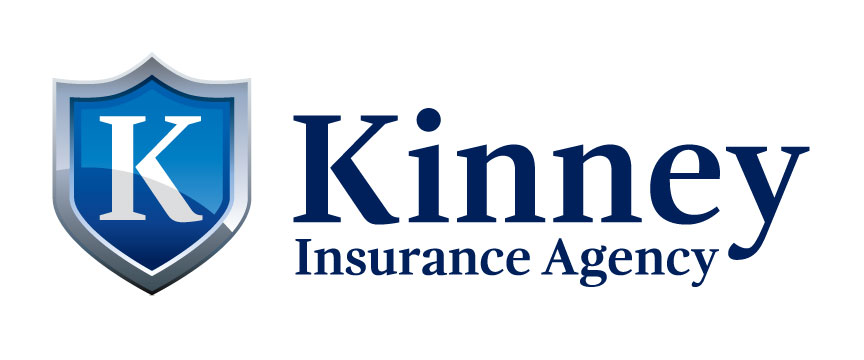 Kinney Insurance Agency is a family-owned, independent insurance agency that has been providing Vermont residents with affordable insurance solutions for more than 40 years. Kinney Insurance Agency has three locations in South Hero, St. Albans, and Milton, V.T., including Nye Insurance Agency, which has been serving Vermont since 1930. Website: www.kinneyins.com


Lake Sunapee Insurance Agency is Hill Family Insurance's Sunapee, N.H. office. The agency, established in 1951, specializes in auto, home, rental, recreational, and business insurance. Website: www.hillfamilyinsurance.com

Maloney Associates Insurance was founded in 1969 in Hanover, N.H. A family company under the leadership of Joe and Mark Maloney, the firm serves the insurance needs of individuals and business throughout New Hampshire, Vermont, and Massachusetts. Maloney Associates now has four locations in Hanover, NH, Manchester NH, Orford, NH, and New London, NH.
Website: www.maloneyassoc.com


The Marshall Insurance Agency is a full service insurance agency providing auto, home, and business insurance since 1928. With offices in Lancaster and Berlin, N.H., the Marshall Insurance Agency is fully licensed in New Hampshire, Maine, and Vermont. Website: marshallinsuranceagency.com


Melcher & Prescott Insurance Agency is a locally-owned independent agency that was founded in 1862. Representing more than 20 insurance companies, Melcher & Prescott currently has four locations in Laconia, Plymouth, Moultonboro, and Meredith.
Website:www.melcher-prescott.com


Monadnock Insurance Agency is a family-owned and operated business that was established in 1863. Located in Jaffrey, N.H., the agency offers auto, home, business, and life insurance. Website: www.monadnockinsurance.com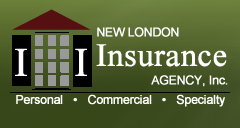 New London Insurance Agency is a third-generation family business established in 1907 that has grown into a full service insurance agency. Located in New London, N.H., the agency provides insurance products and services to a wide spectrum of individuals, business, and institutions throughout New Hampshire. Website: newlondoninsuranceagency.com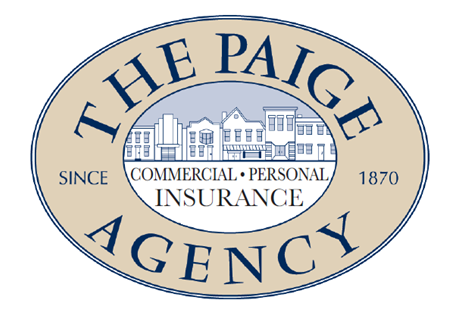 The Paige Insurance Agency is located in Pittsfield, N.H., and is one of the oldest independent insurance agencies in the state, with ownership dating back to 1870. The agency serves a large area of the state including the Lakes Region, Greater Manchester, and Greater Concord areas with personal, business, life, health, and Medicare coverage. Website: paigeinsurance.com


RW Insurance has been a family owned and operated insurance agency in the Dover, N.H., area for four generations. With decades of experience and a diverse knowledge of the industry, the agents at RW Insurance help clients compare rates for auto and homeowners insurance, as well as business, health and life insurance policies. Website: www.rwinsure.com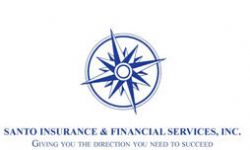 Santo Insuranceis an independent insurance agency that has been serving individuals and businesses since 1993. Considered one of New England's fastest growing insurance agencies, Santo Insurance has two locations in Salem and Manchester, N.H., and currently serves clients throughout New Hampshire, Maine, Massachusetts and Vermont.
Website: www.santoinsurance.com


Turner Liberty Insurance has been serving the Farmington and Lakes Region community from its office in Farmington, N.H., since 1953. The agency offers all types of personal and commercial insurance, priding itself on providing the service, support and experience with the local market that clients would expect from a neighbor.  Website: www.libertyinsurancenh.com


Voyager Insurance Services LLC is a locally-owned, full-service agency that was formed in 2008. With offices in Portsmouth and Rye, N.H., Voyager Insurance Services prides itself on its continued growth and commitment to insurance industry education. Website: www.voyager-ins.com


Whittemore Insurance has been serving the greater Manchester community from its office in Londonderry, N.H., since 1929. Whittemore Insurance is a local, knowledgeable, service-oriented agency that provides personalized personal and commercial insurance packages at competitive rates. Website: www.whittemoreins.com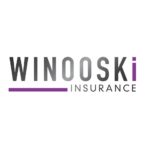 Winooski Insurance is a locally owned and operated insurance agency that has been providing personal and business insurance since 1983. Winooski employs 110 agents and services more than 10,000 clients throughout New England, Eastern Seaboard, Southeast and Mid-Atlantic regions.  Website: www.winooski.com


Wieczorek Insurance has been a respected independent insurance agency that develops quality, competitively priced insurance plans for individuals, families and businesses since 1964. The agency serves clients throughout New England from its two offices in Manchester and Keene, N.H. Website: www.wizinsurance.com
Save
Save
Save
Save
Save
Save
Save
Save
Save